Jap C. Lott, WWII Hero, Houston Attorney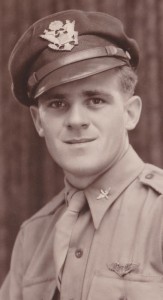 Jap C. Lott, 92, passed away peacefully on November 12, 2015 in his home in Pearland, TX surrounded by his family.  Jap was born April 21, 1923 in Groveton, TX to Howard and Ila Lott. He is preceded in death by his parents and his only brother, Raymond Lott.
He is survived by his wife of 71 years, Louise Chandler Lott; daughters: Cindy Ferris and husband Mark, and Sherry Kay and husband Mark; 5 grandchildren: Jocelyn Register, Ryan Penn and wife Rachel, Amber Penn, Alyssa Sweet and husband Tim, and Sam Kay; 2 great- grandchildren: Jackson Register and Leah Sweet; sister in law, Wanda Lott; numerous nieces and nephews.
Jap loved his country and served in the Army Air Corps, reaching the rank of Lt. Colonel. He enlisted in 1942 and was a fighter pilot in the Pacific Theater during World War II. He flew tactical reconnaissance and bombing missions as a member of the 82nd Tactical Reconnaissance Squadron of the 71st Tactical Recon Group, 5th Airforce. His squadron was the first in the Pacific to receive a fleet of P-51 Mustangs and he flew 76 missions in that aircraft, the longest mission being 8 hours 20 minutes.  He also flew 75 missions in the P-40 Warhawk. His active service ended in 1947, but he served in the Air Corps Reserves until 1958.  Jap received the Silver Star Medal, the Distinguished Flying Cross with Oak Leaf Cluster, the Air Medal with 4 Oak Leaf Clusters, The Presidential Unit Citation and 9 Battle Stars.
Jap graduated from South Texas College of Law in 1951 and practiced law in Houston for over 50 years. He kept his law license active and in later years, helped many friends, neighbors and others by preparing wills, answering legal questions and connecting them with legal assistance.
He was married to Louise for 71 years. They spent most of their lives involved with their daughters' activities, and traveled all over the country in their motor homes, often meeting up with friends they made on their many travels. He loved being outdoors, whether on the bay in Bacliff where they had their bay house, or raising cattle and gardening at the farm in Yoakum. He was an avid fisherman and hunter, gin-rummy player and reader. His favorite thing to do in later years after losing his eye sight was to listen to national news stations on TV to keep his mind active and keep up with politics. He was a wonderful storyteller, had a sharp mind until the end, and constantly amazed people with his ability to remember details and dates of events that had occurred throughout his life.
Jap was a member of the State Bar of Texas, the Houston Bar Association, the Texas Trial Lawyers' Association, 50+ year member of Eastern Star Lodge #284 of the Grand Lodge of Texas, Life Member of The Royal Order of Jesters and Scottish Rite of Freemasonry, 50 Year Life Member of the Arabia Drum and Bugle Corps of the Arabia Shrine Temple, Life Member of the Veterans of Foreign Wars, and was a Past President of Golfcrest Country Club.
The family would like to thank the staff of the UTMB ICU unit, the staff at the Veteran's Hospital Low Vision Clinic's VISOR Program, and Hospice Care Team who were all so helpful and supportive.
A visitation will be held on Sunday, November 15, 2015 from 4 pm to 6 pm at Crowder Funeral Home in Pearland. Funeral service will be held Monday, November 16, 2015 at 1:00 pm in the chapel of Crowder Funeral Home.  Burial will be at Arlington National Cemetery in Arlington, Virginia at a future date.
In lieu of flowers, the family requests donations to the Michael E. DeBakey Low Vision Clinic VISOR Program (Michael E. DeBakey V.A. Medical Center, 2002 Holcomb Blvd., Houston 77030, Attn: Voluntary Services, Memo: VISOR Program) or a military organization of your choosing.