Janice "Jan" Elayne Shelton,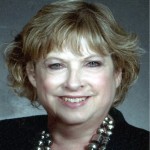 60, of Friendswood, went home to be with her Lord on Sunday, June 29, 2014. Jan was born on July 28, 1953 in Charleston, SC. She was the eldest of 4 children of Thomas Fehnel Sr. and Sydney Fehnel. She is survived by her husband, Jim Shelton of Friendswood, sons Jonathan Shelton of Fort Hood, TX and Jordan Shelton of Houston, daughters-in-law Ashley Shelton and Jessica Nielsen-Shelton, grandchildren Madison, Jackson, and Reagan, her mother Sydney Fehnel, her sister Joyce Sullivan and her brother Thomas Russell Fehnel Jr. She was preceded in death by her father, Thomas Fehnel and her sister, Sharon Fehnel.
Jan was a member of Nassau Bay Baptist Church.   She loved to study the word of God and share her love for the Lord with others.  Working with children using vocal music was her passion.  After having been told in an elementary school choir tryout that she could not sing, she refused to sing until her early twenties.  Her vocal musician husband encouraged her to sing, which she did beautifully for the rest of her life.  She served for many years as Children's Choir Coordinator and Preschool Choir Director at University Baptist Church and Nassau Bay Baptist Church.  She also served for several years as a Children's teacher for a local Bible Study Fellowship class.  Until her health prevented her from getting up and down on the floor to teach children at their level, she served in churches, teaching children – by using her voice and music, how to know and worship God.  She also taught and encouraged others to teach children to know and worship God.   In her final years she continued her ministry at home to her grandchildren and in giving Godly advice and example to her daughters-in-law.
Memorial Service will be held Saturday, July 5th, 2014 at 4 pm at Nassau Bay Baptist Church, 18131 Nassau Bay Dr., Nassau Bay, TX. At the request of the family in honoring Jan's passion for giving, in lieu of flowers, the family requests donations be made in Jan's honor to Living Water International, Samaritan's Purse, or the Wounded Warrior Project.