Janet Denise Crouchet French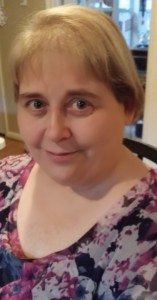 Janet Denise Crouchet French, 60 years old, of Clear Lake Texas, went to be with her precious Lord and Savior, Jesus Christ, on Monday, May 25th, 2015.
She was a beloved wife, mother, and gammy to her family. She was born in Houston, Texas on November 15th, 1954 to Robert Louis Crouchet and Charlsie Williams Wylie.
She is survived by her husband of 28 years, Bruce French; her children Holly Dawn Ruthven and Wendy Lou Haslund and husband Matthew; and her five Haslund grandchildren: Angelikha Rose, Lerlene Louise, Christen Gregory, Isaiah Nathaniel, and Baby-on-the-way Haslund. She also leaves behind her brothers Charles Crouchet, John Crouchet and wife Carolyn, and James Crouchet and wife Elizabeth. Her remaining Aunts and Uncles are Wallace and Beverly Williams, Wanda and Jack Poe, and Dan Williams. Her surviving sister and brother-in-laws include Danny French, Barbara Hanselka and husband Larry, Dorothy French, Robert French, Susan French and husband Bob Gellman, Diane French, and Patsy French.
She is preceded in death by her father Robert Louis Crouchet, her Mother Charlsie Williams Wylie, and her stepfather Roger Wylie
She was a 3rd Order Franciscan in the Catholic Church. She was also a University of Houston Honors College Suma Cum Laude graduate with a Bachelor's of Science in Political Science.  She enjoyed her careers in Stocks and Bonds, Real Estate, and Real Estate Appraisal. She was passionate and involved in the pro-life movement and carried a reverent respect for life, and an incredible love for the Creator of all life. Most of all she treasured spending time with her family and ensuring that those around her knew of the saving grace of Jesus. She loved every moment of time that she had with her precious grandchildren, and she would do anything for them.
Attendees may choose to attend a service on Friday or Saturday, or they may choose to attend both. On Friday there will be a Catholic mass followed by a graveside service. On Saturday there will be a protestant celebration memorial service. Details are as follows
Friday A Catholic Mass of the Celebration for the Life of Jan French Friday, May 29, 10:15 AM (optional viewing will be available from 9:45-10:15) St. Paul the Apostle Catholic Church 18223 Point Lookout Drive Nassau Bay, Texas Internment to follow mass Mt. Olivet Catholic Cemetery I45 South at Hughes Road (Exit 19) Dickinson, Texas
Saturday  A Protestant Memorial Service to Celebrate her life!
A Celebration of the Life of Jan French May 30, 10:30 AM Christ Church 1401 Bay Area Blvd. Houston, Texas (Clear Lake)
In Lieu of Flowers we request Donations be made to:
Community Pregnancy Center of Pasadena 4230 Vista Rd. Pasadena, TX 77504 713-944-1730
or
Foundation for Life 10900 Northwest Freeway, Suite 112 Houston, Texas 77092 e-mail: lifeadv@lifeadv.net Fax (713) 688-0174
or
TIRR Memorial Hermann  c/o Memorial Hermann Foundation 929 Gessner, Suite 2650 Houston, TX 77024 By Telephone: (713) 242-4400
Thank you for all of your kind thoughts prayers.