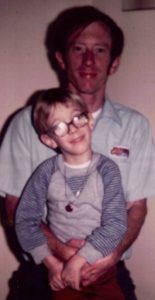 Jimmy Walter Villeneuve passed away Saturday, January 28, 2023 in League City, TX. He was born on October 15, 1951 at St. Mary in Galveston, TX. James went to La Marque High School and went on to attend College of the Mainland. Jimmy and Paula met on New Year's, in 1974, they married February 8, 1975 and had their son in 1979.
Jimmy worked for Mrs. Baird's Bread for 23 years. He was a devoted father and husband. When James Allen was a baby, we would meet Jimmy at the park in League City on his route and he would give James Allen something from his truck every day. James Allen was devoted and loved his father very much. The both of them would go to junk yards, and work on his car and truck.
Jimmy will be buried as a Mrs. Baird Man with the clothes he use to wear.
Jimmy got sick at the age of 35 and passed away at 71, I loved him very much. James Allen and I took very good care of him and he had the best doctors.
Jimmy is preceded in death by his parents, Frederick and Mildred Villeneuve; sister, Darlene Hawthorne; and mother-in-law and father-in-law, Beryl and Bessie Kellerman.
He is survived by his wife, Paula Villeneuve; son, James Allen Villeneuve; brother, Charles F. Villeneuve, wife Trisha; nieces: Renee Martinez, husband Brian, and Kristen Trost, husband Matthew; great nieces and nephew: Meghan, Kendyl, Gabriella, Madeline, Benjamin, and Denise Parrish, husband Paul.
A Mass will be held Monday, February 6, 2023 at 12:30 p.m. at St. Mary's in League City on Walker St. Burial will follow at Galveston Memorial Park Cemetery in Hitchcock, TX.
Please join the family for a reception at Butler Courtyard, 122 Michigan Ave League City, TX.
Family requests no flowers or plants, please send donations to the fundraiser Heather has added to facebook, here will also be a donation basket at the church as well as at the reception at Butler's Courtyard.