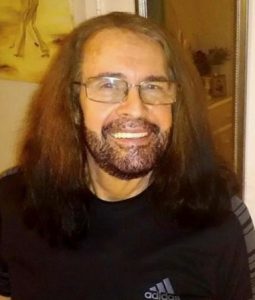 James Walter Croson, 69 y.o., passed away on July 13th in Webster, TX. He was born on March 28, 1953, in Birmingham, Alabama to Ms. Bebie Maya and Mr. Henry.
James Croson is survived by his: wives, Natalia Ovchinnikova and Loreine Croson; daughters, Natalia and Cristina; sons, Job and Andy, and numerous family members and friends.
When his nation called, he answered by joining the US Navy. He earned his Bachelor's degree from Ohio State University in Information Technology, then worked as a Regional Manager in the Grocery Business for HEB.
He had a passion for music, singing, fine arts, traveling & sightseeing, and NASA's Science Solar System Exploration. He loved his wife Natalia and his whole family unconditionally, and he loved to sing.
On Monday, July 18t, 2022 James' family will receive guests from 5:00 pm to 5:30 pm with a Memorial Service following at 5:30 pm at Crowder Funeral Home ,111 E Medical Center Blvd, Webster, TX 77598. Graveside Services with Full Military Honors will follow on Tuesday, July 19, 2022, at 9:45 am at Houston National Cemetery, 10410 Veterans Memorial Drive, Houston, TX 77038.