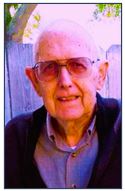 James Norman Mitchell, Jr, 87, peacefully passed away in Webster, Texas on December 20th.  James was born on July 27, 1935, in Fort Worth, Texas to J. Norman Mitchell and Lilly Blackwood Mitchell. He was married to Patsy King Mitchell for 62 years until her passing in 2018. He was preceded in death by his parents and by his beloved sisters, Mable Mitchell Phillips, Norma Mitchell Ewing, and brother (William)Truman Mitchell. James is survived by his two children, Linda Brown, and R. Dru Mitchell (Tammy) and 4 grandchildren, Alleks Kornbaum (Will), Laura DeTorres (Alex), Brice and Conor Mitchell.  He had a special place in his heart for his 5 nieces, Phyllis, Julie, Donna, and Jennifer and 2 nephews, Clay and Jeff.  He is also survived by dear neighbors and friends that are like family who have loved and cared for him, Cristina Richardson, Maria Hernandez, and the Miller family.
James graduated from Polytechnic High School in 1953 in Fort Worth.  Several of his teachers had a significant impact on his success.  His industrial arts teacher in junior high introduced him not only to woods and metal skills, but to football and to Jesus Christ.  His English teacher in high school brought him to the family farm on many weekends not only to help with chores, but to be mentored in wisdom by her elderly father.  Much of his world view was positively shaped by teachers that shared their lives and their faith with him.
James proved the old saying that "more is caught than taught" is very true. Both of his children and several of his grandchildren became teachers.
After high school, he joined the US Army in July 1954 and was trained as a paratrooper. James served one term in Germany. After he was discharged, he returned to Fort Worth to marry Patsy in the fall of 1956.  He worked at General Dynamics in Fort Worth, Texas and attended college.  In 1959 James and Patsy moved to Abilene, Texas for him to continue his education at Abilene Christian University where he studied industrial arts and biblical studies. They attended church at Baker Heights Church of Christ and were very involved with leading the high school Bible class.  He worked several jobs to support his young family, head usher at the Paramount Theater and Quality control and Sanitation Engineer at Mead's Bakery.  He eventually moved to working full time as a Machinist and Tool Grinder at Automation Industries as their family grew.  Patsy loved roses and being a practical man, he planted 27 assorted varieties of Jackson & Perkins rose bushes on the side yard of their house in Abilene.
James and Patsy decided to move to the Northeast with a group that would help establish and support the growth of the Churches of Christ.  They packed up all their belongings and moved in the early 1960's to work with the church in Endicott, NY under the leadership of Max T. Neal. They participated in the large worship service at the New York World's Fair 1964.  In addition to conducting Bible studies, James worked at IBM as a Solid-State Production Technician in Endicott, NY.  The family moved to Latham, NY where James developed prototypes and parts for experimental purposes.  They continued to serve as active members of the newly established church in the area.  James and Patsy would hold Bible studies and pick up people needing transportation to attend church.  In the late 1960's the family moved to Northern Virginia where James helped set up the tool crib and grind shop for what would become a new Grumman Aerospace plant.  He moved into management and was known for his expertise.  The family worked with the local Herndon Church of Christ meeting in the local library.  The congregation grew and built a building on Georgetown Pike.  The newly named Great Falls Church of Christ was a growing congregation in the area.  James served on the board for the Washington, Maryland and Virginia church sponsored Camp Wamava located near Front Royal, VA.  James and Patsy taught Bible classes and hosted the church youth for hayrides and bonfires at the farm in Leesburg.  In addition to serving in his local church wherever he lived, he served as a volunteer EMT in Leesburg, Va. for the Loudoun County Rescue Squad.
He enjoyed providing his family the opportunity to learn about United States history by visiting landmarks and going on Sunday afternoon drives.  He provided opportunities for the family to enjoy military concerts in Washington, DC and other educational events including Thursday evening presentations by National Geographic at Constitutional Hall.  Linda and Dru were given the opportunity to learn how to play piano, clarinet, and drums. He encouraged practicing and would put up with the noise of young learners for the reward of performances and concerts by his children and more recently his grandchildren thanks to technology.
In 1978 the family moved to Clear Lake City, Texas for him to finish his tenure with Grumman Aerospace.  James and Patsy worked with the Clear Lake Church of Christ as it moved from meeting in the elementary school to the new building on El Dorado Blvd.  The couple was known for their support, compassion and willingness to help others; Together, James and Patsy taught the kindergarten and first grade Sunday school class.
After leaving Grumman, James used his experience and skill representing manufactured products throughout Texas, Oklahoma, and Louisiana to companies who specialize in manufacturing solutions with precision tools.
James and Patsy developed close relationships with neighbors, co-workers and members of the church while living 44 years in the Clear Lake community.  They were members of Kiwanis and volunteered as bell ringers for the Salvation Army.  They organized the annual caroling waffle meal at church.   As a couple they would host competitive Trivia Pursuit tournaments or domino game nights with friends.  The highlight was when grandchildren were born.  James loved holding and feeding new babies. He was always up for being the joke for his grandchildren.  He acted in several impromptu Disney World skits, but the best was when he was secretly selected to be Davy Crockett's angel and showed up on stage at the end of the Hoop-De-Doo Revue twirling in a pink Tutu and angel wings to the delight of his young granddaughters.  He enjoyed many family trips to the North Carolina outer banks.  James and Patsy helped make family memories in the North Carolina mountains riding the Tweetsie Railroad version of Thomas the Tank Engine with his grandchildren.  He cherished the memory of taking his grandsons fishing in Wisconsin.  They took a "packed lunch" over the meadow to the neighbor's pond.
In the later years, so many helped James stay independent.  The family is forever grateful to the neighbors, friends, Clear Lake Church of Christ Men on a Mission, and other members checking on James and encouraging him.  He enjoyed all the conversations, shared reading material, letters, cards, and drawings.
We will always be thankful to Brandi Whitfield for her dedication, kindness and care for James and Patsy so they could remain independent.  James' family appreciates everyone at Regency Village who cared for him, so he was able to stay close to his community of friends and in his beloved state of Texas.  Words will never express our deepest gratitude for everyone that helped us honor his choice to stay in Texas.
A Celebration of Life service will be held at 1:30pm on February 11, 2023, at Clear Lake Church of Christ, Eldorado Blvd, Clear Lake City. A private interment will follow later in Fort Worth.  In lieu of flowers, the best way to honor James is to donate to a group that provides help to others. Below are two important to James and his family.
Bay Area Meals on Wheels, 14045 Space Center Blvd., Houston, TX 77062 or Churches of Christ Disaster Relief Effort, P.O. Box 111180, Nashville, TN 37222 disasterreliefeffort.org.