James "Jim" William Baldwin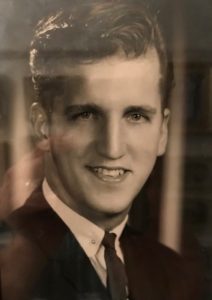 James "Jim" William Baldwin, 81, of Clear Lake, TX passed away on August 16, 2023 in Webster, TX after a long illness with which he fought with incredible courage and bravery. Jim was born on April 15, 1942 in Mobile, Alabama to Edward and Agnes Baldwin. Mr. Baldwin proudly served his country in the U.S. Air Force. He served in the aviation industry for over fifty years and spent most of that time as a Captain of the 747 for Continental Airlines.
He was a longtime resident of Clear Lake and member of Hope Church in Houston, TX. Mr. Baldwin is preceded in death by his parents, Edward and Agnes Baldwin. He is survived by daughter Jamie Celestyn Baldwin and partner Roly Holder; son Grant Kilchrist Baldwin and wife Rachel; sister Linda Taylor and husband Chuck; brother Edwin Baldwin and wife Muriel; grandchildren Will Baldwin and Cora Baldwin.
Jim will be fondly remembered by his family and friends as being a kind and caring person who would go out of his way to help others. He was incredibly passionate about flying and even after his retirement from Continental Airlines as pilot, he returned to work as an airplane mechanic so he could continue to surround himself with the industry and people who brought him so much joy. Thousands of people across the world would've heard the words, "Welcome aboard, this is your Captain, Jim Baldwin speaking. Sit back, relax, and have a pleasant flight," as he safely transported people around the world. His friends and family should take comfort in knowing that there were clear skies on the day of his passing and that it was a quick flight with a smooth landing as he touched down in Heaven.
There will be a memorial service at Hope Church in Houston on Friday, August 18th at 11am.