James "Jim" Lawrence Knoedler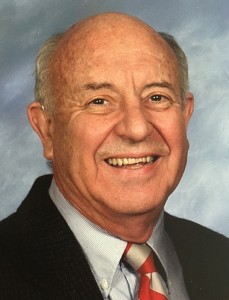 James "Jim" Lawrence Knoedler, of Seabrook, TX passed into his larger life, surrounded by his family, on Easter Sunday, March 27, 2016, at the age of 76.
Jim is survived by his wife Britta Knoedler, also of Seabrook; his children, Col. Andrew (and wife Audra) Knoedler of Hanscom AFB, MA, Dr. Alicia Knoedler of Norman, OK and Kristen Knoedler of Seabrook, TX; his four grandchildren: Alexander, Matthew and Megan Knoedler and Anwen Wenger; and his brother Dr. Gerald Knoedler and his wife Janet, of Deluth, GA and their children Julie Rendleman (and husband Roger and daughter Annsley) and John Knoedler. Jim is preceded in death by his parents, Larry and Alice Knoedler of Roswell, NM.
Jim grew up in Roswell, NM, as the son of a local grocer. His activities in Boy Scouts and Air Explorers led him to the Massachusetts Institute of Technology, earning a Bachelor and Master of Science in Aerospace Engineering. He met the love of his life, Britta, in Boston and they were married in 1962 before heading to Santa Monica where Jim started his engineering life with TRW. In 1965, they moved to Timber Cove as the U.S. built its team of engineers for the Space Race. Over the course of the next 46 years, Jim supported the Gemini, Apollo, and Space Shuttle programs with TRW, Lockheed, Rockwell International, and Boeing. He retired in 2011 along with the Space Shuttles.
Jim's generosity appeared all over the local community. Active in the Sam Houston Area Council of the Boy Scouts, he served as Explorer Post advisor, Cub Scout Den Leader, Troop 952 Scoutmaster, Philmont Crew Leader, Jamboree Scoutmaster, and finally as a Bayshore District Commissioner. His distinguished service to the Boy Scouts was recognized with a Silver Beaver award. If that wasn't enough outdoor activities, he could be found on the pool deck in the summer as a referee/starter/judge for the Clear Creek Swim League or later in life volunteering as a board member at Armand Bayou Nature Center.
When he wasn't volunteering, he could be found tinkering with classic Fords: Edsels, Thunderbirds, Mustangs, and Rancheros. When he needed a break from that, he would work on designing and building model train layouts and helping kids with their college applications as an MIT educational counselor.
Jim's love of community and fellowship was best exemplified through his commitment and service within St. Thomas the Apostle Episcopal Church. Jim was a verger at St. Thomas and also a member of the Brotherhood of St. Andrew, two activities that were deeply meaningful as well as uplifting and enjoyable. Jim was also a Freemason and a member of the Scottish Rite.
Jim passed away peacefully after a brief battle with cancer. The family thanks all who helped during his illness. He will be remembered as a generous and personable individual who positively affected so many throughout his life.
A funeral is scheduled for Saturday, April 2, 2016 at 2:00 p.m. at St. Thomas the Apostle Episcopal Church in Nassau Bay, with a reception to follow. Father Mike Stone will officiate the ceremony.
All are welcome to attend and celebrate Jim's life. In lieu of flowers, the family has requested that donations be directed to Armand Bayou Nature Center (8500 Bay Area Blvd, Pasadena, TX 77507; http://www.abnc.org) and/or St. Thomas the Apostle Episcopal Church (18300 Upper Bay Rd, Houston, TX 77058; http://www.sttaec.org).