James (Jim) Hilary Sanders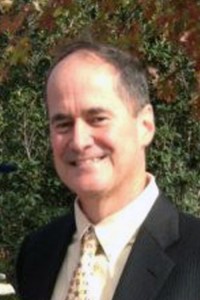 James (Jim) Hilary Sanders passed away from Early Onset Alzheimer's on May 17, 2015 at the age of 62 with his wife and daughter by his side. Jim is predeceased by father Hilary Cigale Sanders and survived by wife Nancy Pedeaux Sanders, daughter Raven Sanders, mother Pat Sanders Jones, sister Lisa Sanders Hanna, and brother-in-law Jim Hanna.
Born December 18, 1952 Jim grew up in Monroe, Louisiana and Toronto, Ontario. He attended McMaster University in Ontario and earned a degree in Chemical Engineering from Louisiana State University where he was a member of the Lambda Chi Alpha Fraternity.
Jim began his long, rewarding career with ExxonMobil Chemical at the Baton Rouge Chemical Plant, where he spent several years in both Vistalon and Halobutyl Manufacturing holding a number of technical and supervisory positions.
Later his career Jim was based in Baytown, Texas where he managed the Project Services department in Baytown, the Cost & Schedule Services department within the Global Projects organization, and served as the Venture Manager of several major and successful projects.
Jim retired from ExxonMobil Chemical Company in 2013 after 37 years of service.
Jim enjoyed listening to his favorite bands (notably The Eagles, The Beatles, Pink Floyd, Jimmy Buffet, and Led Zeppelin), playing golf with his daughter, and reading fantasy and sci-fi novels such as Lord of the Rings and Hitchhiker's Guide to the Galaxy.
A Celebration of Life will be held 2:30 PM Friday, May 22nd at Clear Lake United Methodist Church located at 16335 El Camino Real, Houston, TX 77062
Donations in his memory can be made to the Alzheimer's Association at http://act.alz.org/goto/forjimsanders