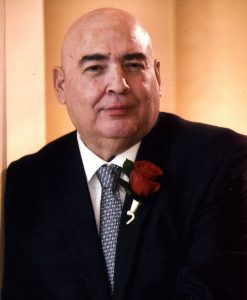 James Edward Dorsey, 65, of Texas City, Texas passed from this life surrounded by his family July 19th, 2023. He was born on May 14th, 1958 to proud and loving parents Elsie Mary Jaramillo Dorsey and James Robert Dorsey in Glendale, California.
James spent his career working as an IT consultant for SAP Global. Through SAP, Jim fulfilled his heart's desire to see the world, including Japan, Singapore, Finland, and Germany. More recently, he worked for Boeing in Irving, Texas, and later Cap Gemini in Houston.
Jim loved his New England Patriots and could be found at Buffalo Wild Wings cheering them on every Sunday.
Jim played high school and college football like a champ. He loved and respected his coaches, especially Matt D'Errico and Terry McGrath as well as Sam Ruvolo.
Jim was a believer and professed his faith many times. During his illness, he prayed for his doctors, nurses, aides, and cleaning people.
Perhaps his great accomplishment was his 35 years of continuous sobriety and he often prayed for the newcomer.
He is preceded in death by his father, James Robert Dorsey.
James leaves to cherish his memory his loving wife, Kathleen Higgins; mother Elsie Mary Dorsey; and brother Thomas Eugene Dorsey (Ted).
A visitation will be held on Saturday July 29th, 2023 at 10:00 AM at Living Faith Outreach located at 3700 Deats Road, Dickinson, Texas. A celebration of life service is to follow at 11:00 AM.
Donations may be made in James' memory to the Bay Area Club INC located at 2111 Webster Street, League City, Texas