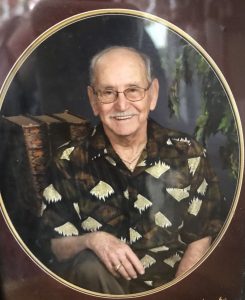 In Loving Memory of James Edward Carter
Death is nothing at all.
Do not let it consume you. I have only slipped away into the next room…the next chapter in our time together.  I am with those who have gone before me:  Boogie, Harold, Bob, Norma, Mamma, Daddy, and my most precious Genie.  If you need me, call me and I will be there.  Laugh as we used to laugh. Play, smile, sing, dance & think of me and know I still love you with all my heart.  Just because you can't see me doesn't mean that anything has changed.  Let my name be a household word.  Let it be spoken with love, without effort, and without a shadow on it.  Life is good just like it always has been.  Death is just a new chapter in our love…a new beginning for us to start…a new adventure for us to explore.  I am waiting for you, for a time, somewhere very near, just around the corner.  Just close your eyes to feel my hug.  Find some silence to hear my voice.  Find comfort knowing I am at peace watching over you with a smile.  For no matter where I am…or where you are…I will always be with you.
Mr. Carter was born August 15, 1929 in Galveston, Texas, but resided in Texas City most of his life. James Carter was a proud member of the United States Marine Corps, a Korean War Veteran & a member of the Chosen Few.  He earned a Purple Heart for his bravery & was a devout Catholic.  Mr. Carter was a member of Saint Mary of the Miraculous Medal Catholic Church in Texas City.  He also participated in various community organizations; St. Mary's Men's Club, the Marine Corps League and served as President of our local DAV chapter.  Jim retired from Monsanto/Sterling where he was Captain of their Fire team.
James is survived by his sister, Beverly Overbeck, 5 Children:  James E. Carter Jr "Jimmy", Terri Devine & her husband Robert, Gail Demers & her husband Tom, Kelley Carter & his wife Elizabeth, and Kimberly Pevoto & her husband Toby, 7 Grandchildren:  Eric Demers & his wife Maricella, Timothy Demers & his wife Jackie, Joshua Carpenter, Amber Mc Duff & her husband Shiloh, Meagan Beharry, & her husband Larry, Christopher Tompkins & his wife Kristen, and Haley Tompkins and his 16 Great-Grandchildren.
A visitation will be on Wednesday, May 30, 2018 from 6:00pm – 8:00pm at the James Crowder Funeral Home in La Marque with a Vigil at 7:00pm with Deacon Joe Hensley.  Funeral Service will be at 10:00am on Thursday, May 31, 2018 at St. Mary of the Miraculous Medal Catholic Church in Texas City with Father Clint Ressler officiating.  Interment will follow at Mt. Olivet Catholic Cemetery in Dickinson, Texas.
In lieu of flowers please make donations to the DAV.