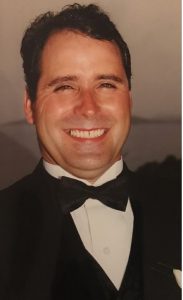 James Donald Deville was a caring, father grandfather, brother and friend. He left this world suddenly on April 6, 2021 at age 55.
He was born to Adron F. Deville and Jo Dessa Folsom on September 15, 1965 in Houston Texas and grew up with 4 siblings, brother Doug and sisters Mary, Wanda and Brenda. He had his first son, James Donald Deville II on March 6, 1988 with Lisa M. and son Justin River Deville on April 29, 2000 with Stephanie B. James Donald Deville only had one granddaughter, Sofia Abad Deville (from his son James Donald Deville II) which he loved and called his "Princess".
James Donald Deville was a hardworking man and an incredible electrician. He worked for Bayer for several years, making many friends throughout his employment. His great personality and caring self touched many people throughout his short lived life. He helped anyone and everyone to the best of his ability with anything that came his way.
James loved spending time with his family and friends creating memories and living his best life. He had a great passion for NASCAR, with his favorite driver being Tony Stewart #14. As well he very much enjoyed going out to the lake to jet-ski and I-Racing, devoting his time to build his own computer and system for his passion.
James Donald Deville will forever be loved and missed by family and friends.
Please join us at this gathering to celebrate his short lived life on Saturday, April 24, 2021 at 2pm in the Chapel of Crowder Funeral Home in Pearland Texas.