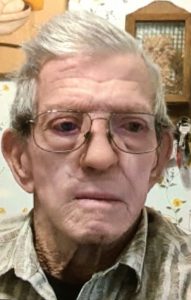 James Allen Wooley, 74, of La Marque, passed away Saturday, October 1, 2016, at his residence. Born August 17, 1942, in Galveston, to James P. Wooley and Ruby Jones Wooley, the last of five children. He was predeceased by his parents, son James Andrew Wooley, three sisters:  Kathryn Cornelius Bolton, Bertha Ann Hingle, and Laura Johnson. He is survived by his wife Dorothy Wooley, brother-in-law Ellis Perthuis, daughters Elizabeth Kay Jennings and husband Will, Elizabeth Ann Bracewell and husband Ken, Lois Jeannine Johnson and husband Melvin, brother Bobby Wooley, brother-in-law Earl Hingle, Jr, four granddaughters, six grandsons, five great granddaughters, five great grandsons, lifelong good friend Russell Cornituis and numerous nieces and nephews and good friends he thought very well of.
James attended and graduated public school in Galveston, Texas. He started his long career with HL&P Co in 1962. He retired in 2000 to work through IBEW Local Union #66 to work for Crumley Construction for several years, then worked construction out of Local 66 until his last retirement in 2008.
One of his greatest enjoyments in his life was the years he spent volunteering and being involved with Warriors Weekend in Victoria and Port O'Conner. He really had a big special place in his heart for all the men and women wounded soldiers he met. He loved them all.
A visitation will be held from 5:00pm to 8:00pm, Monday, October 3, 2016, James Crowder Funeral Home, La Marque. Services will be held at 11:00am, Tuesday October 4, 2016, at the funeral home, with Brother David Pate officiating. Interment will follow at the Hypolite Perthuis Cemetery, Hitchcock.
Pallbearers will include Reggie Palmer, Scott Perthuis, Freddie Carmichael, Eddie Carmichael, Will Jennings, Jr., Kevin Eskridge, Kelvin Eskridge and honorary pallbearer Russell Cornituis.
Memories may be made to Warriors Weekend  3603 Meori Lane  Victoria, Texas  77901 or Warrriorsweekend.org.