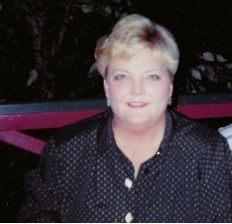 Jackie Lynn Moore, 71, of Santa Fe, passed away October 26, 2022 in Galveston. Jackie was born September 21, 1951 and was the daughter to Holly and Gerald Price and step-father Johnny Shivers.  She will be remembered as a loving wife, mother, grandmother, great-grandmother, and a friend to many.
Jackie married her high school sweetheart, Jerry, in Dickinson on August 15, 1970, where they began their life together and recently celebrated their 52nd wedding anniversary.   She loved her family and friends dearly.  In fact, she was often referred to as a second mom to many of her daughter's friends who loved talking with her and confiding in her.  Anyone who knew Jackie knew how much she also loved animals.  Her husband used to kid that when he died, he wanted to come back as one of her pets.  She loved to play games with her family and watching the Astros and Houston Texans.  Jackie was a loving, kind, thoughtful and unselfish woman who will be deeply missed.
Jackie was preceded in death by her parents, daughters Amie Moore and Jolie Moore, and sister Carol Mills.
She leaves behind to cherish her memory her loving husband Jerry Lynn Moore; daughters Nikki Henderson and husband Clint, Jodie Jones and husband Carl, and Randi Moore; sister Jonelle Kasowski and husband Jeff; grandchildren Carlie Jones, Colby Jones, Abby Henderson, Collin Jones, Parker Henderson, Riane Jones, Justin Jackson, Kiley Roberts, with Austin Lynn expected soon; great grandchildren Zayden Greenup, Gunner Greenup and Sutton Jackson and numerous family and friends.
A celebration of her life will be held Saturday, November 12, 2022, at 10:30 am at Crowder Funeral Home in Dickinson led by her brother-in-law, Reverend Lonnie Sewell.  Her family invites everyone to attend a lunch reception which will follow directly after the service.