Jack Rowe Lister
1/2/1933-4/21/2015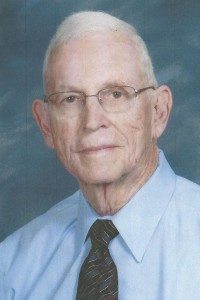 Jack Rowe Lister, age 82, passed away at home on April 21, 2015 surrounded by
his family.
He was born January 2, 1933, in Gadsden, Alabama, to Ruth and T.F. Lister. He graduated from Gadsden High School and Jacksonville State College. He completed his graduate work at the University of Alabama. Jack served as an officer in the United States Army from 1959-1961 and was stationed in Korea.
Jack started his 29 year career with NASA at Langley and moved to the Johnson Space Center in Houston in 1962 where he served as the Director of Human Resources for 22 years. He was involved in bringing a graduate study program to Clear Lake which became the University of Houston-Clear Lake and was instrumental in starting the first student co-op program at NASA. During his tenure at NASA, he hired approximately 11,000 employees including many astronauts.
He was a long time member of Space Center Rotary and served as the president in
1991.
Jack was a member of Nassau Bay Baptist Church for over 40 years and was a Lifetime Deacon.
He married Patricia Nan Brooks in 1959 and they had 3 children. After she passed away in 1976 he continued to raise their young children by himself. He had been waiting to see Pat again for almost 40 years.
He loved the Lord, his church friends and watching his Bama football team. Roll Tide! He was a great Papa to his 5 grandchildren. His greatest joy was found in helping others. He will be remembered as a kind, caring, selfless and generous man.
He is preceded in death by his wife, his parents, his sisters, Martha Lister, Patty Wilson and Lib Baggett, and his brother, Bill Lister. He is survived by his children, Claire Loveall and husband Brad, Steve Lister and Karen Stewart, Susan Irlbeck and husband Brad, his sister, Evelyn White, his grandchildren, Aaron, Andrew, Austin Loveall, Aimee and Jackson Irlbeck, Payton Stewart, numerous nieces and nephews, sister-in-law Raynell Brooks Perez and brother-in-law Jim Brooks.
Visitation will be held at Nassau Bay Baptist Church, 18131 Nassau Bay Drive, Houston, Texas 77058, from 12:00 – 1:00pm on Friday, May 1, 2015. Service will begin at 1:00pm. Graveside service will follow at Forest Park East Cemetery.
In lieu of flowers, please consider making a donation to Nassau Bay Baptist Church Building Fund or the Juvenile Diabetes Research Foundation.