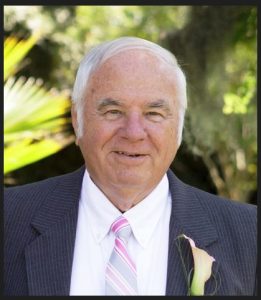 Jack L Gray, a beloved member of the Seabrook community, passed away on March 27th, 2023, at the age of 84. Born on August 3rd, 1938, in Dallas, Texas, Jack was the son of Lee and Emilia Gray. He was preceded in death by his loving wife Donna Gray, and is survived by his sons Archer Gray and his wife Melanie, Kevin Gray and his wife Sandra, sisters Nellie Haak and Mary Szabo, brother-in-law George Szabo, second love of his life Rita Ward, and many other family members and friends.
Jack's passion for service led him to join the Air Force, where he honed his skills in repairing radios and military electronic equipment. After his time in the Air Force, Jack began his professional career at IBM, repairing punch card readers for large corporations and banks. IBM recognized Jack's talents and sent him to their programming school, where he excelled and went on to program IBM mainframe computing systems for electrical power plants. After retiring at the early age of 49, Jack became an entrepreneur and purchased a small video store in Seabrook, TX. He grew the store, known as The Movie Shack, into the largest in Seabrook and took great pride in competing fiercely with the local Blockbuster. Jack's entrepreneurial spirit led him to purchase the Seabrook Plaza shopping center with his business partner Don Leech, where he expanded The Movie Shack.
Jack's adventurous spirit led him to pursue many hobbies throughout his life, including flying planes and building two experimental aircraft. He also loved to travel and was proud to have stepped on every continent on earth, including Antarctica. One of Jack's personal goals was to climb Mt. Kilimanjaro, which he achieved at the age of 55. Jack had a deep passion for sailing and enjoyed day sails, regattas, and Wednesday night sailboat races on Clear Lake and Galveston Bay. Additionally, he was an avid hunter and looked forward to deer season every year, relishing the hunts and the comradery with his friends.
A Memorial Service will be held on Monday, April 3rd at 4pm at Crowder Funeral Home in Webster, TX to celebrate Jack's life and his many accomplishments. His family and friends will always remember him for his unwavering dedication to his community, his entrepreneurial spirit, and his love of adventure. He will be laid to rest Tuesday April 4th, 2pm at Ridgeview Memorial Park in McKinney, Texas.