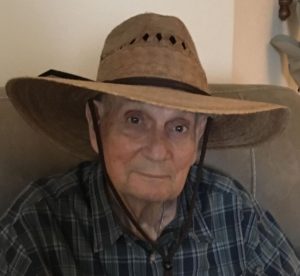 Horace "Larry" Ridenour, 79, of League City, passed away on September 18, 2022.  He was born October 30, 1942, in Texas City, Texas to loving parents, Horace Ridenour and Ola Mae (Connell) Ridenour.
Larry proudly served his country in the United States Air Force.
Larry was preceded in death by his parents; sister, Linda Park and brothers, James Ridenour and Edward Ridenour.
Left to cherish his memory is his loving wife, Frances (Mancill) Ridenour; daughter, Dana Ridenour and husband, Rohnny Clements; son, Keith Ridenour and wife, Erica; grandchildren, Ayla Ridenour and Jase Ridenour; his beloved dog, Missy as well as many other family members and friends.
The family would like to express their thanks to the transplant team at Memorial Hermann Center for Advanced Heart Failure for the life-saving care they gave to Larry. Also, they would like to say thank you to Houston Hospice for their care and kindness in the last few days of Larry's life.
In his honor, there will be a memorial service at Crowder Funeral Home in Dickinson on Tuesday, September 27, 2022, at 6:00pm.
In lieu of flowers, the family requests that donations be made to the American Heart Association or to your local animal shelter.