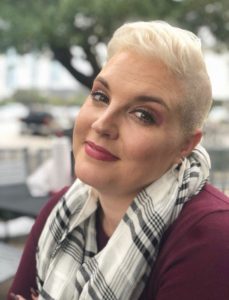 Hevyn Lee Allen, age 46, of Cypress, TX, was completely healed and joined her Lord and Savior Jesus Christ, on Saturday, October 22, 2022.
Hevyn was born October 6, 1976 in Baytown, TX to her proud parents Terri Lee Hodges Johnson and Lonnie Edwin Johnson. For 16,817 days, she made this world more beautiful and bright for Jesus before being called home.
Hevyn was a faithful worshiper in all aspects of her life and left a legacy beyond compare. She leaves behind her husband of 22 ½ years, Richie Allen; and their children, Ezri Allen, Edyn Allen, Rafe Allen, and Lark Allen, as well as her mother, Terri Lee Johnson.
Family and friends will be received on October 29, 2022 from 10:00 am – 1:00 pm CST for the viewing. Directly following the viewing, the family will begin a celebration of life in the way Hevyn led her life the best – through worship. Both the viewing and service will be held at First Church in Pearland. Burial to follow at Klein Memorial Park Cemetery in Pinehurst, TX.
Pallbearers will be Michael McBride, Andy Allen, Terrill Vandergriff, Matt Valentine, Brady Rutledge, Collin Biggs, Elijah Hill, Floyd Hodges, and Bryan Walker.
Memorials may be made at healingforhevyn.com.