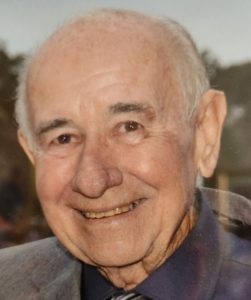 Henry Joseph Everling ("Heinie"), 86, of Santa Fe, Texas, passed away January 25, 2023. Heinie was born November 18, 1936 in Galveston, TX to parents, Willy & Lizzie Everling.
He is preceded in death by his parents and brother.  He leaves behind to cherish his memory, his wife of 47 years, Kathy Everling ("Sika"), children Henry Everling Jr., Judy Seyler & husband Steve, Vikkie Yeager & husband Danny, Billy Everling & wife Nina, Debbie Incalcaterra & husband Joe, Bill Kesinger, and David Mayville, grandchildren Samantha Talbott & husband Chance, Scott Seyler, Ryan Yeager & wife Lauren, Eric Yeager, Cody Everling and Kenedy Everling, Michael Cambiano & wife Karen, Paige Mayville, and Skyler Mayville, great-grandchildren Brady, Maddy & Mackenzie Cambiano, and Hailey & Mackenzie Talbott , and many other family & friends.
Heinie was a career telephone man working for Southwestern Bell / AT&T, ultimately retiring where he was then able to devote his time to his family, and pursue his passion for woodworking, tending to his garden and chickens, and playing his guitar and keyboard. He will be deeply missed by all who were fortunate to have shared in his life.  There will be no services per Heinie's wishes.