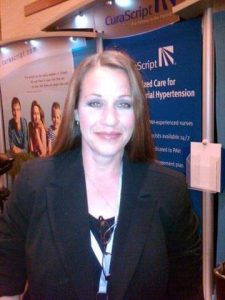 Helena Elizabeth Purl, 54, of Santa Fe, passed away October 8, 2019 in Pasadena, Texas.  Helena was born April 11, 1965, to Lovella and Mervin Ralstin in Coffeyville, Kansas.  Helena was proud of her nursing career. She worked for UTMB and Baylor as a registered nurse, and went back to get her CRNP to better serve her community. She will be remembered as a loving wife, sister, mother, and grandmother.
Helena was preceded in death by her parents, and by a grandson, Lazlo Loya.
She leaves behind to cherish her memory her beloved husband of 32 years Charles Purl; daughters Alexandria Loya and husband Levi, Amanda Purl, Kayla Purl, and Nala Purl; sons Rex Purl and wife Nicole, and Colton Purl; sisters Rebecca Galindo and husband Pete, and Martha Alexander and husband Paul; brother Russell Ralstin and wife Nicole; grandchildren Kylee Hulse, Connor Purl, and Jordan Purl; and numerous nieces, nephews, and friends.
A visitation in her honor will be held 5:00 – 7:00 pm, Friday, October 11, 2019, at Crowder Funeral Home Chapel, Dickinson, Texas.  Burial will be in Restlawn Cemetery, Coffeyville, KS.