Hardy Lee Whittington, Sr.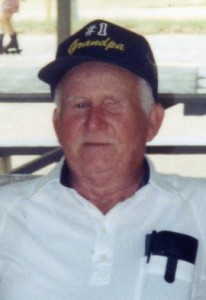 Hardy Lee Whittington, Sr. of Hitchcock, TX passed away May 22, 2016.  Hardy was born March 24, 1933 In La Salle Parish, LA and attended Ball High School in Galveston, TX.  Hardy was a resident of Texas City over 40 years and retired as a produce manger from Weingartens after forty years of service.
Hardy is survived by his loving wife of 61 years Betty Jo Whittington, his six children Hardy Jr. and wife Sharon, Gerald, Cheryl and husband Roger Brazzel, Mary Knight, Brian and wife Amy, and Tina Whittington-Newman and significant other Lali Chapa. Hardy proudly enjoyed playing the role of being a grandfather to 17 grandchildren and 11 great grandchildren. Hardy is loved and will be missed by many people.
A visitation in his honor will be held 5:00 – 8:00 pm, Thursday, May 26, 2016, with funeral services 10:00 am Friday, May 27, 2016 at Crowder Funeral Home Chapel, Dickinson, TX.  Interment will follow at Hayes Grace Memorial Park, Hitchcock, TX.