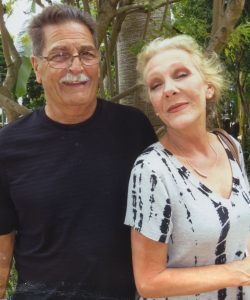 "Gray" McMillan, Jr., 77, resident 0f Kemah, Texas passed from this life unexpectedly on October 24, 2023. He was born in Port Arthur, Texas December 22, 1945 to parents, Leon Grayson McMillan, Sr. and Allawee Wainright McMillan.
He was a man who lived a full life in the fast lane,and accomplished all of his dreams. Gray was a son, husband, father, grandfather and great-grandfather. He loved God, family, K & M Sports, gambling, and golf.
Gray is survived by his wife, Dava McMillan; sons, Lee McMillan and Kyle McMillan; step-daughter, Rachael Beacher; five grandchildren and five great-grandchildren.
In his honor a memorial service will be held, Saturday November 4, 2023 at 2:00pm in the Crowder Funeral Home Chapel, 851 FM 517 Rd W, Dickinson, Texas.