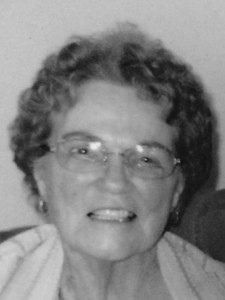 Gloria Jean Trotta, 84, a longtime resident of Dickinson, Texas passed away May 30, 2015. Jean was born August 2, 1930 to Loftin and Lois Scroggins in Houston, Texas. Jean and her husband, Bert were the owners and operators of Pines Liquor and Mr. T's Doughnuts in Dickinson for many years. She was a loyal member of Shrine of the True Cross Catholic Church. She volunteered with their Bereavement Group and was active in the church's Women's Club. Jean and Bert were proud members of the North Galveston County Chamber of Commerce and served on the Red Coat Committee welcoming new businesses to the community. Jean was preceded in death by her father.
Jean is survived by her mother; her loving husband of 54 years, Albert A. "Bert" Trotta; daughter, Linda Carlile Cassano and husband, Thomas; sons, Mike Carlile and wife Brenda, Bill Trotta, David Trotta, and John Trotta and wife, Heidi; sister, Geraldine Fitzgerald; eleven grandchildren and three great granddaughters.
A visitation in her honor will be held Wednesday, June 3, 2015, from 5:00 to 8:00 pm, with a rosary/vigil service at 7:00, Crowder Funeral Home, Dickinson, Texas. Funeral Mass will be celebrated Thursday, June 4, 2015, 10:30 am, Shrine of the True Cross Catholic Church, Dickinson, Texas, with interment following at Mt. Olivet Catholic Cemetery, Dickinson, Texas.