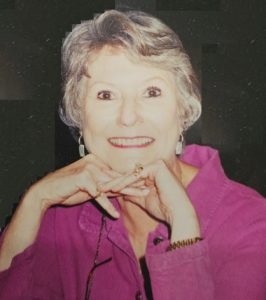 Glenna Dee Martin Dixon, age 84, of Beaumont, Texas, passed away on Sunday, August 13, 2023, in Webster, Texas.
Glenna was born in Newton County, Missouri on September 24,1938 to Howard and Marguerite Martin, both deceased.
Predeceased in death by her beloved husband, Richard Wayne Dixon of Beaumont, Texas and her son, Todd Martin Blackwell of Houston, Texas, Glenna is survived by her sister, Donna J. Martin Schmidt and her niece, Tracy D. Thomas, both of Missouri.  She is also survived by her sisters-in-law, Sharon Dixon Cammack of Houston, Texas and Connie Lee Dixon Kasinger of Arlington, Texas.  Also surviving Glenna is her daughter-in-law, Kathy Holman Rinehart of Houston, Texas.
Glenna was married to Richard, the love of her life, on May 19,1989 and they celebrated their 34th Wedding Anniversary shortly before Richard's death on May 29 of this year.
Glenna was employed by Dupont for more than 30 years in the Accounts Payable Department.
Described as a gentle spirit and a joy to be around by family, friends and colleagues, Glenna was also known for her keen wit and dry humor.  It was said by co-workers that she could "hold her own" in the good-natured prank "wars" within the Accounts Payable Department.
A lifelong and avid reader, Glenna especially loved reading mysteries and generally knew "who done it" well before the last chapter.  In recent years, she became a fan of true crime TV shows.
Glenna was an animal lover and supported various dog and cat rescue organizations.  She and Richard were flat-out crazy about Dachshunds and fostered and adopted many throughout their marriage.
Glenna will be remembered and greatly missed by all who knew and loved her.
Cremation was supervised by Crowder Funeral Home in Webster, Texas.
Internment will occur on October 7, 2023, in Joplin, Missouri at Ozark Memorial Park Cemetery.