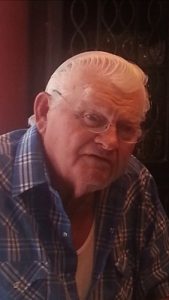 Glenn Rogers Lawrence, 83, of San Leon, TX, passed away February 14, 2018, in Texas City. Glenn was born February 10, 1935, to Orbin and Myrtie Sue Lawrence in Vivian, LA. He was a loving husband, father, grandfather, and great-grandfather. Glenn was a butcher and owned Lawrence's Grocery with two stores in San Leon, TX.
Glenn was preceded in death by his parents; son Glenn Lawrence, Jr.; son-in-law Kerry Crites; and sisters Augustine McCaskey and Jean Callaway.
Glenn is survived by his loving wife of fifty years Sandra Guerrant Lawrence; daughters Glenna Lawrence Crites and husband Aaron Seaton, and Cynthia Lawrence Hallcom and husband Terry; sons Henry Lawrence, Jerry Lawrence, and Clifford Lawrence; sisters Jimmie Ann Reynolds and husband David, and Irene Ware; brother Wayne O. Lawrence and wife Mary; and numerous nieces, nephews, and friends.
A celebration of Glenn's life will be held 10:30 am, Tuesday, February 20, 2018, at Crowder Funeral Home Chapel, Dickinson, Texas.