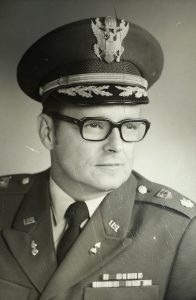 Glenn E. Reed, 90
Former Texas resident Glenn Reed, 90, died February 23, 2017, at the Bay Area Regional Medical Center in Webster, Texas
A memorial service will be held at a future date at a yet to be determined Veteran's National Cemetery.
Glenn was born September 18, 1926, in Loysville, Pennsylvania, to George and Margaret Reed.
He was raised on the rural farmlands of the Pennsylvania Appalachian Mountains and started his educational career in a one-room school that was conveniently located adjacent to his parents' property.
After graduating from Blain Vocational High School in 1944, he enlisted in the U.S. Navy and served four years in Southern California as a Navy Aviation Radioman.
At the end of his initial enlistment in the U.S. Navy, Glenn had bigger plans in mind. He applied to Lehigh University, was accepted, and reported for his first class on September 22, 1948.  While attending Lehigh, he enrolled in the Reserve Officers' Training Corp so he could continue to serve his country in the U.S. Army.
Glenn completed his Bachelor of Science degree in Mechanical Engineering and received his diploma on June 18, 1951, whereupon he entered the U.S. Army in the Ordnance Branch as a Guided Missile Officer. After serving on active duty for over three years, he retired on November 30, 1954, and continued to serve his country in the U.S. Army Reserves until 1972, achieving the rank of Major.
In 1955 he began his civilian career by landing a job as an Electrical Engineer at Bendix Corporation in York, Pennsylvania, where he settled down and started his family.
Glenn retired from Allied Signal Aerospace (previously Bendix) as a Senior Project Engineer in 1991 after 26 years of service and he enjoyed another wonderful 26 years of retirement!
Glenn's passing can best be described by a Celtic Thunder song titled "The Old Man".
He was a wonderful, kind, and caring father, grand-father, and husband who will be remembered by all those who knew him.
He was preceded in death by his wives Kathryn B. Reed and June M. Reed.
He is survived by his wife Sharon Walsted-Reed; sister Barbara Benfer; sons Robert and Donald; and granddaughters Danielle, Alexa, Gina and Sydney.
Condolences may be sent to 630 Beals Creek Lane, Webster, TX 77598.