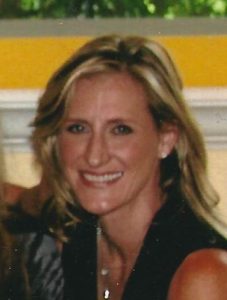 Ginger Diane Morgan Wood passed away Saturday, December 17, 2022, while on her morning jog near her home in League City Texas. She was fifty years of age, having been born on February 22, 1972, in Houston Texas. She graduated from Cypress Creek High School in 1990 and also attended Bleyl Jr. High School and Matzke Elementary. She was a graduate of Southwest Texas State University with a Bachelor's degree in Hospital Administration. A brief stint in the business field led her back to Hospital and Medical administration. Ginger was a dedicated professional designated as a "Patient Services Specialist Supervisor" with UTMB Medical in League City, Texas.
She loved running and healthy eating. All will remember her as a loving, kind and gentle lady. God knows her and welcomes her into heaven and the presence of her mother, Barbara (Penny) Hull Morgan. Her friends and co-workers know the loving care she pursued to create an atmosphere of cooperation and es-pirit de corpse.
Ginger is survived by her loving son, Wesley Wood, sister Sheila Morgan Lakin and her husband Greg Lakin. Father, Dannie Morgan, nephew, Graham Lakin, niece, Morgan Lakin, and niece Hannah Lakin. Ginger is entrusted to Crowder Funeral Home in League City Texas. Family and her many friends will gather at Bay Harbor Methodist Church, located at 3459 FMRd 518 East, League City, Texas 77573. Reflections of her beautiful presence in each of our lives will begin on Monday, December 26th at 11:00 a.m. Reception to follow.
In lieu of flowers, donations may be made to the "Survivor's Fund"   c/o 100 Club, 6919 Portwest DR Ste 150, Houston Tx 77024-8050.