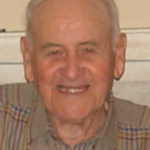 Gary Dee Carney, 81, of Nacogdoches, Texas, passed away Friday, February 14, 2014, in La Marque. Gary was born April 19, 1932, in Giddings, Texas, to Nelson Bill Carney and Billie Martin. Gary was a long time resident of Texas City and Nacogdoches, Texas. He retired from Monsanto after working there for 35 years. He was also a proud member of Pipefitter Local Union 211. While a resident of Texas City, he was deacon and taught Sunday school at First Baptist Church Texas City. Gary also coached many years with Little League Baseball. Gary is preceded in death by his parents.
Gary is survived by his wife Pauline Carney; Gary David Carney and wife Janet Carney of Hitchcock, TX, Keith Carney of Austin TX: Daughter Pam Forasiepi and husband Joe Forasiepi of Texas City; grandchildren: Cody Carney and wife Lyndi, Chad Carney, Kristen Waggoner and husband David, Jenna Springer and husband Justin, Jordan Carney, Joseph Forasiepi, Besa Carney; four great grandchildren; brothers Ronald Carney, Wallace Carney, Phillip Carney; sisters: Barbara Lalena and Sue White.
Graveside Service will be held at 2:00 P.M., Monday, February 17, 2014 at Forest Park East Cemetery, Webster Texas, under the direction of James Crowder Funeral Home, La Marque.