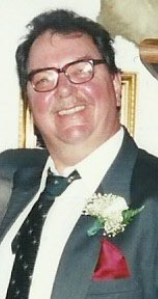 Gary Allen Langsdorf, 65, passed away on May 3, 2016 in Houston, TX. He was born on April 9, 1951 in Duluth, Minnesota to Innes and Alvin Langsdorf. He is survived by: his wife, Dorothy; daughters, Nicholl (and husband Charlie), Chloe (and ex-husband Michael), and Savannah; brothers, Ken (and wife Joanne) and Richard (and wife Naomi); grandchildren, Christopher, Ashley, Elizabeth, Dylan, Lily, Violet and Olivia; and numerous family members and friends.
Gary worked as a meat cutter for Kroger for 35 years. He was a gun enthusiast and enjoyed golfing with his friends. He loved oldies classic rock and spending time outdoors.
A memorial will be held on Thursday, May 12th at 7 pm at Crowder Funeral Home 111 E. Medical Center Blvd. Webster, TX 77598.