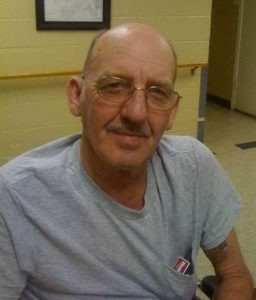 G.P. "Butch" Marceaux, 71, of Santa Fe passed away on Thursday, March 12, 2020.  He was born on February 20, 1949 in Crowley, Louisiana to Buford and Irene Marceaux-LeBlanc.
Butch was formerly from Texas City working in construction as a Heavy Equipment Operator.  He loved to play and listen to Cajun and Country Music; he enjoyed playing pool; game slot machines on his computer; riding his golf cart, visiting his neighbors and giving all his nieces and nephews rides.
He is preceded in death by his parents; mother of his sons, Thelma Jean Marceaux-Theiler; his granddaughter, Brooke Theiler; his stepsons, Darren Thompson and David Thompson; and numerous uncles, aunts and cousins.
Butch is survived by his wife, Jean Marceaux; his two sons, Greg Theiler (Rene), Kevin Theiler (Pam); his step-son, Weldon Thompson; his daughter-in-law, Susan Thompson; one aunt, Letha Abshire (Bobby); three sisters, Faye Pike, Dee Gimenez (Chris) and Carlene Pannell (Charles); three brothers, Lynard Marceaux (Nia), Pookie Marceaux (Diane) and Johnny Le Blanc (Donna); nine grandchildren and  numerous great- grandchildren; numerous nieces, nephews and cousins; and "Baby", his furbaby sidekick.
At this time service arrangements are pending.