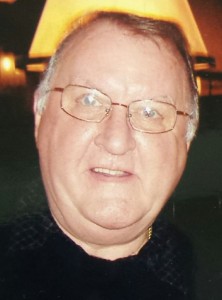 Frederick Lewis Abbott, a 33 year resident of Friendswood, TX, passed in his home as he was surrounded by his loving family who he treasured above all earthly possessions. He was born in England on August 16, 1944 to George and Alice Abbott.
Mr. Abbott is survived by his wife of almost 50 years, Barbara Abbott, she is the love of his life; The pride, love and admiration he had for his lovely Barbara was like no other; daughter, Dawn Pearson and husband Clive.; grandchildren: Samantha Righter and husband Joey, Nicholas Abbott and Jack Pearson and one great grandchild, Joseph Righter.
Mr. Abbott worked as an Industrial Business Development Manager for TrueSpec and loved every minute with this wonderful company. At 71, he had worked hard since his youth. He felt the responsibility and desire to make sure his family never wanted for anything. Even when hard times hit or as his heart was breaking due to personal loss, he did whatever it took to make sure his family was taken care of. He was equally as generous with time and love for friends and co-workers. The world lost an amazing man, one of the last true good guys. His kindness, hospitality and his desire to help others will never be forgotten. Frederick was a kind, loving, and humorous man, every male should aspire to be. A life well lived, Frederick, saying you will be terribly missed is an understatement, but what a blessing to have you here as long as we did. His legacy will live on in the hearts of his dear wife, children, grandchildren and great grandchildren
There will be a memorial; gathering at The Fish Camp, 8911 Paula Ln Dickinson, TX 77539, on November 21, 2015 at 2 pm.