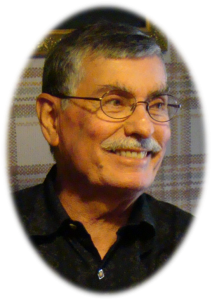 Fred Danial Lewallen born February 15, 1940 in Pasadena, California to James Eugene Lewallen and Bernice Mae Love and was raised in Kiowa, Oklahoma. Fred graduated from Oklahoma State University and stayed on as a professor of engineering until he moved his family to Houston in 1976. He joined the University of Houston as a professor of engineering and spent the remains of his career at the central campus. Fred recently retired from the University of Houston, as the Associate Dean of the College of Technology. Fred married his wife Linda in 1978 and built their lives in the Clear Lake/Nasa area. Fred leaves behind his beloved wife Linda, his children Anthony and Carmen Lewallen, Daphne and Mark Knochel, Carmen and Doug Endicott; his grandchildren, Aviana and Alexander Knochel, and his sister Regina Gilstrap of St. Louis, Mo., nieces and nephew, along with many friends and colleagues who will miss him dearly.
An open memorial will be held at 2:00 pm on June 16 at Crowder Funeral Home, 111 E Medical Center Blvd, Webster, TX 77598.
In lieu of flowers, please donate to the NRA or to the University of Houston, College of Technology.
Attn: Fred D. Lewallen Scholarship Fund
College of Technology
4730 Calhoun Road, Room 300
Houston, TX 77204-4021