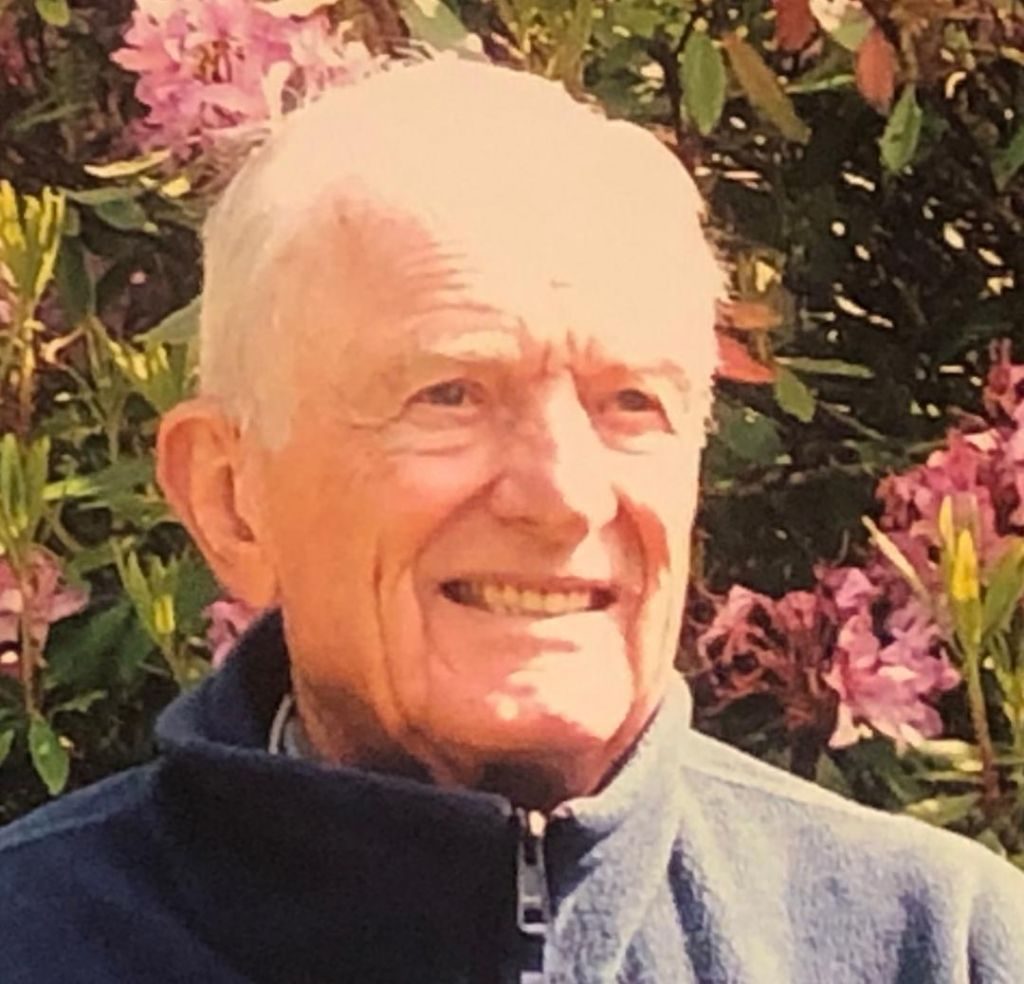 Franklin "Frank" Everett Sens, MD passed away at home with family by his side on Sunday, January 6, 2019, after a long illness. Frank was born August 22,1927 in Hackensack, NJ to Ralph and Leolyn Smith Sens. He served our country in the US Navy as Seaman First Class during and after World War ll. Frank attended Syracuse University, earning a Mathematics degree while playing for the school's basketball team. After college, he moved to Texas to work for a Pharmaceutical Company, where he was encouraged to study medicine. He earned his Doctor of Medicine and completed his Residency at UTMB Medical School in Galveston. Frank was a member of Alpha Omega Alpha Honor Medical Society and practiced Family Medicine at Clear Creek Clinic in League City until his retirement in 1992.  His first wife, Nancy Sparks Sens passed away in 1998. 
Frank's love of golf took him to the greens every day except Sunday, when he attended Webster Presbyterian Church. His church family suggested that he take computer classes from another member, who soon would be his second wife, Joyce Moorhead Sens. Marrying in 2003, Frank and Joyce enjoyed many happy years together traveling, busy with church activities, family and friends. He cared for her after she suffered a stroke in 2011 until her passing on January 25, 2018. Never having had children of his own, Frank made Joyce's big family his, and they embraced him as dad, grandpa and great grandpa. The love he expressed for his "bride" brightened the lives of all who cared for them, and he never tired of telling Joyce how much he loved her.
Frank's kind and generous spirit was his calling card. Everywhere he went people stopped to tell him how grateful they were for the care he gave them as their family doctor. His quick wit and sense of humor were ever present, even as he neared the end. He expressed his appreciation and love freely, and with an open heart. Frank will be greatly missed. He is survived by brothers Bill Sens and Ralph Sens, nieces and nephews, step-daughters Denise Kayser, husband Rich; Andria Varsos, husband George; Linda Courtney, husband Dennis, and step-son Mike Roberts, wife Bertha; 13 grandchildren, 15 great grandchildren, and Daisy, his loving dog and faithful companion. Thank you to all his caregivers, Sheila's Angels, Harbor Hospice and Dr Brian Aquino.
Viewing will be Thursday, January 17, 2019 from 6-8:00 pm at Crowder Funeral Home, 111 E. Medical Ct. Blvd. Webster, TX. ph 281-280-9000.
Funeral Service will be Friday, January 18, 2019 at 11:00 am at Webster Presbyterian Church, 201 NASA Rd 1, Webster, TX.,77598 In lieu of flowers donations could be made to Dementia and Alzheimer's Research or Webster Presbyterian Church.