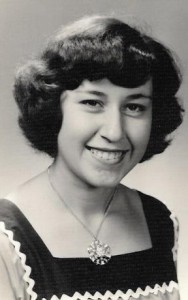 Frances Opal Martinez, of Dickinson, Texas passed away Monday, June 6, 2016 at the age of 75. She was born April 2, 1941 in Booth, Texas. Her family moved to Dickinson when Frances was just 7 years old and she has been a resident ever since. She is preceded in death by her parents Fidel and Gregoria Garza and son Rudy Martinez.  Frances is survived by her husband of 59 years, Manuel Martinez Jr, son Rick Martinez and wife Lisa, daughter Phyllis Finley and husband Larry, sister Gertie Martinez, brother Fidel Garza and wife Marcie, grandsons Michael, Stephen, Anthony & Brandon Martinez, Kyle, Casey and Koby Finley along with numerous nieces and nephews.
Frances was a very caring, loving wife, mother and grandmother with a huge heart. She enjoyed taking in any stray cat and loved her two dogs, Rocky and Sandy. To know her was to love her, and she will be truly missed by everyone whoever crossed paths.
The Family will receive friends and family on Friday, June 10, 2016 from 5-7pm with the Vigil starting at 7 pm at Crowder Funeral Home, 1645 East Main Street, League City, Texas. In lieu of flowers, donations can be made to the Harbor Hospice at 1322 Space Park Drive, Ste. A194, Houston, Texas 77058. #281-461-6109.