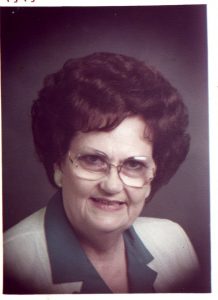 Frances Modelle Beall, born in Palacios, TX June 27, 1925, to Susan and Benjamin Elliott, went home to be with her Lord and Savior on the Lord's day, March 18.  Modelle had one younger brother, Jack Elliott, deceased, who served on the USS Wisconsin in the early 1940's.
A true Texan and American patriot, Modelle met her husband during WWII.  She raised her family in LaMarque, TX.  Later, she married Charles Roy Beall who retired from Amoco Oil Company in Texas City.
She greatly enjoyed her 35+ years career at NASA's Johnson Space Center in Houston, TX.
Modelle was thrilled to see her beloved Astros bring home the National Championship in the autumn of 2017.   She will always be lovingly remembered and will be greatly missed by many friends and family.
A visitation in her honor will be held 6:00 – 8:00 pm, Wednesday, March 21, 2018, with Funeral Services 10:00 am, Thursday, March 22, 2018, at Crowder Funeral Home Chapel, League City, TX.  Interment will follow at Forest Park East Cemetery, Webster, TX.