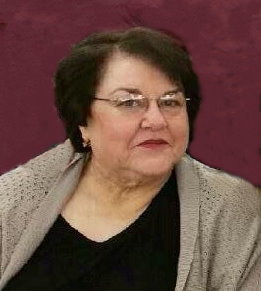 Frances Margaret Thiem, 69, of Hitchcock passed away on Sunday, January 22, 2017. She was born on June 3, 1947 in Galveston, Texas to William and Frances Quested.
Frances was a lifelong resident of Hitchcock. She was a member of Our Lady of Lourdes Catholic Church in Hitchcock, former member of Altar Society and volunteered for the Catholic School and Little League.
She was a devoted grandmother to all her grandkids and she loved cooking for them and will always be remembered for Nonnie's hands…
Frances is preceded in death by her parents, William and Frances Quested; mother-in-law and father-in-law Bonnie and John Thiem, brothers-in-law James "Chub" Thiem and Nick Marnelli and nephew John T. Grubb IV.
She is survived by her husband of 49 years, John Thiem of Hitchcock, two sons and daughters-in-law; John William Thiem, Jr. and Brenna of Hitchcock and Michael Joseph Thiem and Stephanie of Texas City; three sisters, Mary Ann Summers (Phil) of Hitchcock, Sarah Carner (Jim) of La Marque and Jennie Lee Thiem of Hitchcock; sister-in-law Loretta Marinelli, brother-in-law Stephen Thiem (Carlene), sister-in-law Stephanie Verkin (Rusty); six grandchildren; Taylor Elise Thiem, Hunter Reid Thiem, Georgi Lynn Thiem, Jayden Ann Thiem, Jaycee Ann Thiem and Grant William Thiem and numerous nieces and nephews.
Visitation will be on Wednesday, January 25, 2017 from 5:00pm – 8:00pm at the James Crowder Funeral Home in La Marque. Funeral Mass will be at 10:00am on Thursday, January 26, 2017 at Our Lady of Lourdes Catholic Church in Hitchcock, Texas with Father John Kappe officiating. Burial will follow at Mt. Olivet Catholic Cemetery in Dickinson.
Pallbearers will be Phillip Summers, Erik Carner, Chad Carner, Scott Maxwell, Michael Wright and Steve Karmitsos. Honorary Pallbearers are Hunter Reid Thiem and Grant William Thiem.