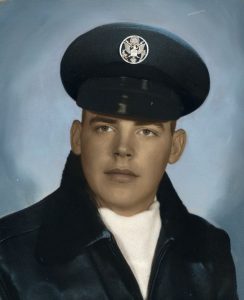 Felix Walker, age 74, passed away peacefully on October 28, 2016 in League City, Texas, suffering from a massive stroke.
He grew up in rural Alabama.  Felix joined the Air Force and served his Country honorably for 21 years. He traveled in England and throughout Europe, the Philippines and various locations within the United States.
Felix is a veteran of the Vietnam War, where he earned several medals, including a bronze star and a Presidential Unit Citation.
Upon retiring from the Air Force, he had the opportunity to work as an engineering Manager on a contract at NASA/Johnson Space Center, and as an Engineer for an oil company in Texas.
He then continued to serve his country as an Engineer with the U.S. Department of State for 10 years.  Among his many postings were Nairobi, Kenya, Frankfurt, Germany, and Budapest, Hungary.
While he was in Germany he became a member of the Bavaria Masonic Lodge where he earned his 32nd degree.
Mr. Walker is survived by his wife of 54 years, Janet, four children: Cheryl Flottorp, Donna Wolf and husband Timothy, Darrin Walker and wife Lori, and Craig Walker and wife Veronica.  He also leaves behind seven grandchildren, Jennifer Wolf, Piper Wolf, Lauren Flottorp, Nickolas Flottorp, Tyler Walker, Jason Walker, and Austin Walker, a brother, Gerald Walker, and a sister Sophia Hander.
In lieu of flowers please send donations to the Heart Association or American Diabetes Association.
Grave Site Services will be held this Thursday, November 3, 2016, at 10:30 am, at Houston National Cemetery in Houston, Texas.