Fanourios "Vis" D. Viskadurakis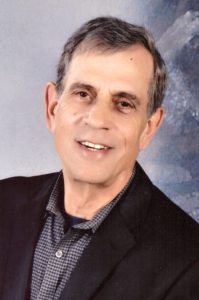 Fanourios "Vis" D. Viskadurakis, passed away on October 20, 2021 in Nassau Bay, TX at the age of 70. He was born in Crete, Greece to Eirini Thermioti and Dimitri Viskadurakis. Vis enjoyed going to Galveston with his wife and children. Taking trips with his family and traveling with Lorraine after their children were adults. Enjoyed cooking outdoors with his family, he loved for us all to be together, to celebrate birthdays, or just be together as a family. On his days off work, he enjoyed watching NASCAR and sports. He was the owner and operator of Protech Automotive for 40+ years, he was THE Master mechanic and would always help people out when he could with their car repairs. One of the last things he really enjoyed doing was coaching his grandson Luke's soccer team and was proud to offer his coaching assistance. Vis loved his family deeply and ALWAYS gave 1000%.
Vis was preceded in death by his beloved wife Lorraine Viskadurakis, mother Eirini Viskadurakis and father Dimitri Viskadurakis. He was survived by his four children Rena Gills, Naomi Anne and husband Landon Anne, Peter Viskadurakis and wife Virginia Viskadurakis and Jonathan Viskadurakis; two sisters Ritsa Arvanitopoulos and husband, Dora Viskadurakis; his nine grandchildren, Christina Henry and husband Tyler Henry, Brandon Gills, Julia White, Trinity Haddix, Sophia Bauer, Kiya Bauer, Olivia and Luke Viskadurakis, and Mia Viskadurakis. The service will be on October 25, 2021 starting at 12:30 pm at the Crowder Funeral Home, 1645 E. Main Street, League City, 77573. Following the funeral service will be a burial at Forest Park East Cemetery, 21620 Gulf Fwy, Webster, TX 77598. The family will host a Celebration of Life service on November 7, 2021 at Di Amici Upscale Events, 2300 E. Nasa Pkwy, Seabrook, TX 77586 at 4 pm. Please RSVP: 832-517-7759.