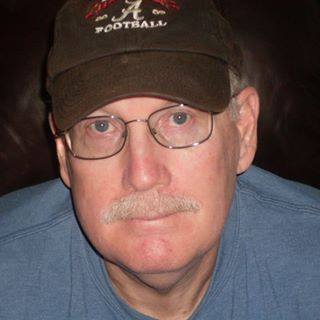 Ernest William Parker, of League City, TX passed away on Sunday, June 25, 2023 in Houston, TX at the age of 68. He was born on June 27,1954 to Talmadge and Doris Dean (Deb) Parker in Gadsden, AL.
Ernie moved to Houston with Computer Sciences Corporation at Johnson Space Center in support of the space program. He was an avid golfer, involved in coaching his daughters' softball teams, and continued throughout his life to work with softball organizations. Ernie was an extreme booster of Alabama Crimson Tide – Roll Tide! He loved his many friends and family.
He was preceded in death by his parents – Talmadge and Deb Parker, aunts and uncles including – Willene McHenry, Raymond McHenry, and Norman McHenry, his grandparents, granddaughter – Avery Parker, niece – Laura Beard, and sister in law – Marilu Beard.
Ernie is survived by wife of 41 years Barbara Parker, daughters Amy Lawlor (Roy), Jenna Parker (Tod Opichka), Kathleen Parker, beloved grandson Jackson Lawlor, brothers David Beard, Keith Parker and wife Priscilla and many other loving relatives and friends.
The Family will receive friends on Saturday, July 8, 2023 at 10:00am with a Ceremony at 11:00am at Crowder Funeral Home, 1645 East Main, League City, Texas 77573 with Deacon Russ Carroll presiding
In lieu of flowers the family requests donations to be made to http://gifts.mdanderson.org in memory of Ernie, or an organization of your choice.