Eric Mack Conova
January 22, 1950 – October 11, 2021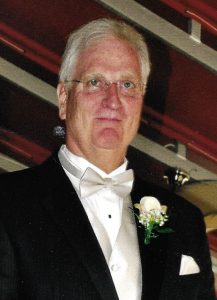 Eric Mack Conova of League City, Texas, formerly of Pitman, New Jersey, passed away on October 11, 2021 at UTMB Hospital in Galveston, Texas, at the age of 71.
Eric was born in Millville, New Jersey to Helen (Swain) and Santo Conova. He attended Millville Public Schools and graduated from Millville Senior High School in 1968. He played football, and later soccer, basketball, and tennis. During his senior year, he was part of the tennis team that went 17-0.
Eric graduated from Cumberland County College in Vineland, New Jersey, in 1970, where he played soccer and tennis. He continued his education at Glassboro State College (Rowan University) in Glassboro, New Jersey, and graduated in 1972 with a Bachelor of Arts in Elementary Education. He played tennis while at Glassboro State. During his senior year, he played doubles with his lifelong friend, Greg Hammer, and they placed second in the New Jersey State Conference Doubles Finals.
Eric taught math at West Deptford High School in West Deptford, New Jersey, before changing career paths. Eric graduated from Burlington County Police Academy, Sea Girt, New Jersey, in July 1978. He began his police career in Franklin Township, Gloucester County, New Jersey, and later transferred to the Washington Township Police Department, also in Gloucester County. Eric was a traffic accident reconstructionist, and he retired as a Sergeant in 2001.
Eric was active in his community in and around Pitman, New Jersey. He coached mini-soccer and was treasurer of the Brookside Recreation Club, where he was an active parent and Head Timer for the Brookside Dolphins Swim Team. He was also very involved with the Pitman High School Swim and Dive Team for 8 years. After relocating to League City, Texas, in 2013, he became an active member of the League City Volunteers in Policing Program.
Eric loved his family deeply. Many hours were spent with his wife and children in Ocean City on the boardwalk and at the Brookside Swim Club. He could also be found at the Rowan Recreation Center, walking an outdoor track or around the neighborhood, at a gun range, and at many restaurants. His favorite of all was The Italian Affair, Glassboro, New Jersey, where he and his family were part of the restaurant's own family.
Eric also loved watching old movies and television shows, and he enjoyed following the Eagles, Phillies, Texans, and Astros. He loved his granddogs with all his heart: Rusty, Alfie, Sperry, and Winnie. Since moving to Texas, Eric had taken piano lessons and enjoyed learning new music. He also loved lifting and walking the indoor track at The Fitness Center at South Shore Harbour, League City, Texas.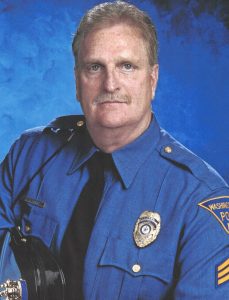 Eric is survived by his wife of 38 years, Donna; his daughter Lauren Grous (Alex) of Seabrook, Texas, and his son, Robert of Texas City, Texas, a niece, Susan Conova, of New York, and many relatives and friends from New Jersey to Florida and in Texas. He was predeceased by his older brother, John, of Vermont.
Services will be private at the convenience of the family. In lieu of flowers, please consider a tribute donation to either of the following charities:
Donations to the  Miles Raymond Matthew trust for pediatric cancer should be sent to Kailua United Methodist church at 110 Kailua Rd., Kailua, HI 96734.  Donations should be made payable Kailua United Methodist Church Foundation. Donations should indicate in the memo line of the check or accompanied with a note that they are to be allocated to the Miles Raymond Matthew Trust. Alternatively you can make a donation by selecting the Miles Raymond Matthew Trust at the following link: https://kailua.churchcenter.com/giving
OR
Lone Star Shih Tzu and Lhasa Apso Rescue (LSSTLAR)
PO Box 7728
Houston, TX 77270