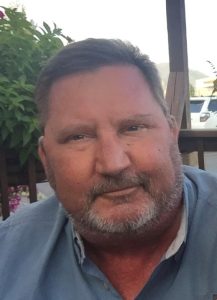 Eric Hugo Late, 67, returned to his heavenly home on November18, 2022.  He passed away suddenly following a medical procedure at MD Anderson Cancer Center, in Houston, TX.  Eric was born in Bryn Mawr, PA, but considered Fond du Lac, WI his hometown.  Following high school, Eric attended college and worked as a gigging musician for several years before getting serious and earning a music degree from Lawrence University in 1985.  He completed a master's degree in Jazz Performance and Contemporary Media from the Eastman School at the University of Rochester in 1987.  Eric met Kimberly Glaus while on break from college in 1986; they married in November 1987 at Webster Presbyterian Church and settled in the area, raising two children, Christy and Erich.  Eric taught music at San Jacinto College and finished his career there as the department chair of music and audio engineering.  Eric's great passion was music, followed closely by sailing; Eric had taken a renewed interest in golf following his retirement in 2018.
Eric was preceded in death by his father Erich Edward Late, mother Agda (Klaaman) Late, and older brother Joe.  He is survived by his wife of 35 years, Kimberly, daughter Christy and husband William Ryan Wilcox, son Erich, sisters Liivi Yeomans (Jerry) and Luule Moreno (Rolando), sisters-in-law Sharon Late, Lynne Beitler (Bryan), and Julie Carson (Kenton), mother-in-law Dorothy Glaus, grandchildren Eric Mitchell, Aiden, Leandra, and Eric Keith, and many nieces and nephews.
A celebration of life service is scheduled for Saturday, November 26, at 3:00pm, at Webster Presbyterian Church (on NASA Parkway in Webster, TX).  In lieu of flowers, those wishing to make a financial gift in Eric's memory may direct donations to the Webster Presbyterian Church organ fund.