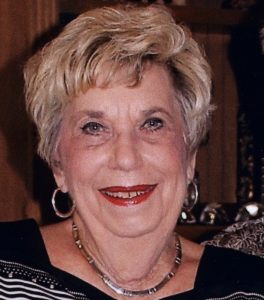 Elizabeth Lorena "Beth" Conner, 75, resident of Dickinson, Texas passed from this life, Friday, January 1, 2021, surrounded by her loved ones. She was born to proud and loving parents, Lloyd and Annie Toal on December 11, 1945 in Alexandria, La. She was a member of the 1st Baptist Church of Texas City, Texas, the Texas Bar Association and a member of the order of the Eastern Star.
Beth met the love of her life, Gerald Conner and they entered into a life and love that lasted 55 years in March. From that union they were blessed with a son John Conner. Her career outside the home was spent as a paralegal, but she excelled as a wife, mother and grandmother.
Beth was preceded in death by her parents.
She leaves behind to cherish her memory, husband Jerry Conner; son, John Conner and wife Nora; sisters, Velma Thompson and Patsy Stonaker; brothers, Lloyd Clestle Toal, Jr. and George Lamar Toal and wife Shree; grandson, Travis Conner; as well as numerous friends and colleagues.
In her honor a visitation will be held from 11:00-3:00pm on Wednesday, January 6, 2021 with a funeral service at 3:00pm, in the Crowder Funeral Home Chapel, Dickinson, Texas.