Elizabeth "Libby" Waldrop Sweeten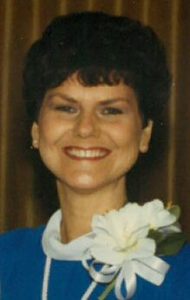 Elizabeth "Libby" Waldrop Sweeten, of Texas City, passed away Saturday, February 17, 2018, at her residence. Libby was born April 24, 1945, in Winnsboro, Texas, to Zelmer and Mattie Waldrop.
She spent most of her life in Texas City. Libby majored in Accounting at College of the Mainland and worked as a bookkeeper for years.  She loved her family and friends.  In her spare time she was an avid reader.
Elizabeth is preceded in death by her parents, her husband, Robert Wayne Sweeten Sr.; her son, Robert Wayne Sweeten Jr; a brother, Zelmer Leon Waldrop; and a grandchild BK Tedder III.  Libby is survived by her daughter Elizabeth Renee Sweeten; sister Sharon Dene Hays; brother Tommy Carol Waldrop; grandson Christopher Wayne Tedder and five great grandchildren and numerous nieces and nephews.
A visitation will be held on Tuesday, February 20, 2018 at 5:00PM to 8:00PM, at the James Crowder Funeral Home in La Marque.  A graveside service will be held on Wednesday, February 21, 2018 at 1:00PM at the Gum Springs Cemetery in Flynn, TX.