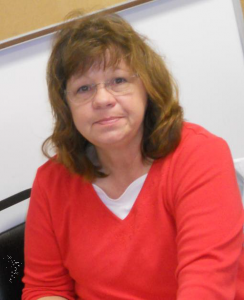 SERVICES ARE POSPONED Elizabeth Ann Fisher age 61, passed away peacefully, February 14, 2020 in Houston Texas. She was born July 20, 1958 on Clark Air Force Base, Philippines to her parents James Theron Ratcliffe and Joyce Juanita (Banther) Ratcliffe.
Liz is survived by her husband, Richard (Rick) Fisher; daughters Jamie (Ratcliffe) Reese and Megan Fisher; brothers, Dan (Cyndy) Ratcliffe, Mike (Trina) Riley; sisters Deanna (Steve) Thornburg, Janice and Julie Ratcliffe; granddaughter, Kirsten Ratcliffe and grandson, Caleb Ratcliffe.
Liz is preceded in death by both of her parents, her grandparents Vernon and Bessie Ratcliffe; sister Tina (Riley)Mudd and brother Alan Ratcliffe.
A longtime resident of the Clearlake Texas area while working at the NASA Johnson Space Center for over 32 years, Liz supported the JSC Life Sciences directorate, JSC Neurophysiology laboratory, Space Shuttle Program Spacelab missions and the International Space Station Program in numerous technical, engineering and scientific roles. During her tenure at NASA she received many awards most notably the Silver Snoopy Award. She was very proud of her job, her accomplishments and the family of people she worked with.
Liz was very proud of her family all you had to do was ask her. When the family had a chance to get away together Liz loved to go camping looking forward to sitting by a campfire with the kids roasting marshmallows. She also loved driving cross country usually coupled with camping, seeing family and visiting historical places.
Also known as Mom, Mema, Beth and Liz, she is sorely missed. She was an extremely modest, selfless person always ready to give of herself.