Eleuterio de la Garza III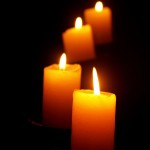 Eleuterio de la Garza III, 79, passed away Monday, August 24, 2015.  He was born June 10, 1936 in Mexico, the son of Eleuterio de la Garza, Jr. and Concepcion O'Reilly de la Garza.  He was united in marriage with Mary Frances Perkins. He is survived by his wife, Mary; son Chuck and his wife Margarita de la Garza; daughter Ruth and her husband David Davies and three grandchildren,  Ted and Jack Davies and Mary Sara de la Garza.
Eleuterio will be laid to rest at 10 am on Tuesday, September 8 in the Mount Olivet Cemetery, 7801 Gulf Freeway, Dickinson, Texas 77539.