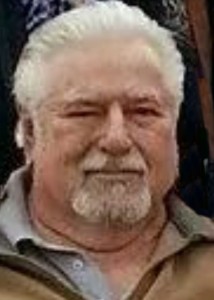 Edward Gordon Bunker, 76 of Texas City, Texas passed away on Tuesday, September 6, 2016 in Webster, Texas. He was born on January 23, 1940 in Menominee, Michigan to Dorothy and Gordon Bunker. Edward proudly served in the United States Navy and was a member of the American Legion in Texas City. A longtime resident of Texas City, Edward was a survivor of "Texas City Disaster of 1947" and worked for AMOCO, retiring after 31 years.
Edward is preceded in death by his mother and father, sister; Lillian Haney, and his brother; Roger Bunker. He is survived by his loving wife; Rita Adams Bunker, daughters; Stephanie Reimondo and her husband Peter of League City, Jonnie Bunker of Pasadena, and Rhonda Smallwood of Dickinson, son; Joshua Bunker and his wife Erica of Texas City, sister in-law Carolyn Bunker of Texas City, 10 grandchildren, and 14 great-grandchildren.
A visitation will be held from 5:00pm to 7:00pm on Thursday, September 8, 2016 at the James Crowder Funeral Home in La Marque with a funeral service starting at 7:00pm.
In lieu of flowers the family requests that donations be made to the American Cancer Society (PO Box 22478 Oklahoma City, OK  73123) and the American Diabetes Association (7670 Woodway Dr. Suite 230, Houston, TX 77063).