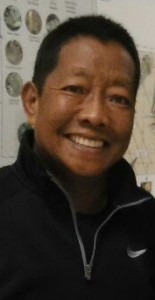 Eduardo Cortez was born in Manila, Philippines on October 16, 1958.
He died on June 3, 2016 at 57 years old. He was the oldest son of the late Delfin and Christina Cortez.
He graduated from FEATI University, where he received his Bachelors in Electrical Engineering.
He has a younger sister and brother.
He is survived by his wife, daughter, son and his brother and sister.
He moved to the United States in 1999 and worked as an electrical engineer. He is of the Christian faith. He enjoyed traveling, fishing, being with family & friends and loved the beach.
Visitation will be held on Thursday, June 9, 2016 at 11:00 am and his funeral will begin at 1 pm at Crowder Funeral Home. Followed by a graveside at Confederate Cemetery in Alvin.