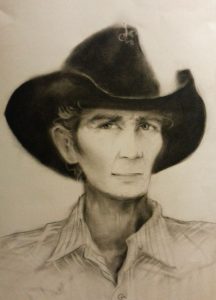 Eddie Joe Holley, 78, a 42-year resident of Dickinson, Texas passed away October 9, 2017. He was born in Walker County, Alabama on March 30, 1939 to parents Boyd L. and Gertie B. Holley.
He was an iron worker in the construction industry and retired in 1993. He also served in the U.S. Army from 1957-1964.
Eddie was preceded in death by his parents and one brother.
He is survived by his loving wife of 57 years, Ena Lee Holley; sons, Donald B. Holley and wife Sheryl; and James O. Holley and wife Stacy; daughters, Rebecca Wolter and husband Randy, Monica Garner and husband Kenny, and Bobbie Jo Miller; sisters, Annie Wimbs and husband William, Linda J. Hill, and Regina Falk; brother Kenneth Robert Holley and wife Barbara; seventeen grandchildren, and sixteen great-grandchildren.
Visitation will be held from 5:00 p.m. – 8:00 p.m. Friday, October 13, 2017 at Crowder Funeral Home in Dickinson, Texas. Funeral Services will be held at 10:00 a.m. Saturday, October 14, 2017 at Crowder Funeral Chapel in Dickinson with interment following at Mt. Olivet Cemetery.