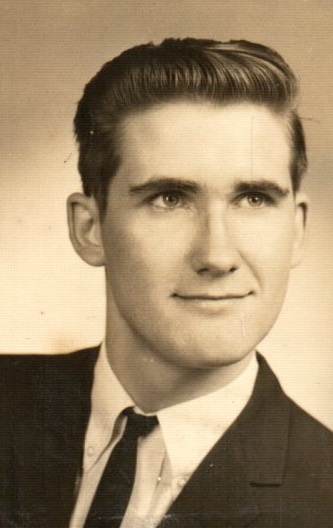 Eddie Ashley Hatfield, Passed away on September 20th 2019 in Webster, TX, Age 72. He was born on October 29th 1946 in Tulsa, OK to Father Leonard Calvin Hatfield and Mother Pauline Loftis.
Eddie worked for the United States Postal Service as a mail carrier for 35 years. He loved watching football especially his favorite teams Oklahoma Sooners and Dallas Cowboys. He loved going to the movies with his wife and watching Marvel Movies with his grandson Jayden. Eddie loved the holidays where he could spend time with his children and grandchildren. He also enjoyed traveling and going on vacations with his wife, children and grandchildren.
Eddie is survived by his wife of 52 years Brenda Faye Hatfield; Sons: Kevin Dean Hatfield, Wife Gigi and Kirk Damon Hatfield. Daughters : Kelley Dawn Wilson, Husband Shawn; Kimberly Diane Milliser, Husband Richard; Kara Danae Hatfield; Kristy Danielle Tran, Husband Tom. Grandchildren: Blake, Fah, Dani, Adrian children of Kevin Hatfield; Darren, Dalton, Dylan, Olivia, Alyssa children of Kelley Wilson; Lauren and Hayden children of Kimberly Milliser; Erin, Robert (Trey), Kai, Emma, Ava children of Kara Hatfield; Faith, Jayden, Kallie and Kinsley children of Kristy Tran. Siblings : 2 Brothers and 5 sisters
There will be a Visitation 6pm to 9pm on Thursday, September 26th 2019 at Crowder Funeral Home 1645 East Main Street League City, Texas 77573. A Service will be held on Friday September 27th 2019 at 9:45am at Houston National Cemetery, 10410 Veterans Memorial Dr, Houston Tx 77038.