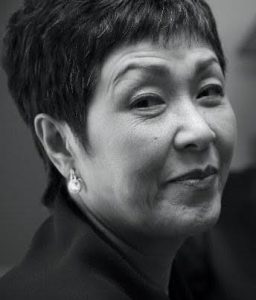 Beloved mother and devoted wife, Easter HeeJa Kim, 73, went to REJOICE with The Mighty King, Our Heavenly Father, on April 22, 2022, in Pearland, TX.
Easter was born on November 6th, 1948, in SEOUL, South Korea. She immigrated to the US in 1980 and helped launch the Korean Community in Dallas to what it is today. Easter was a servant to her patients as a Chinese Herbalist alongside her Acupuncturist husband, Dr. Jimmy Kim, in Dallas for 36 years before retiring in Houston in 2016. She was a member of Full Gospel Church of Houston.
Easter reunites with her mother KumSoon Cho, father DongHan Myoung and ten older siblings that preceded her death.
Easter is survived by her loving husband of 52 years, Dr. Jimmy KeonJin Kim. She also leaves behind two daughters: Dr. Kimin Moulton and her husband Quang Moulton; Cindy Kim Davis and her husband Jeremy Davis; her sister SunJa Turner; and her four grandchildren Isabella Moulton, Isaac Moulton, Devon Davis, and Ezekiel Davis.
A visitation will be held on Thursday, April 28th, 2022 from 5:00 p.m. – 8:00 p.m. The funeral service will Begin at 6:00 p.m. at Crowder Funeral Home, 2422 East Broadway in Pearland, TX. 77581.